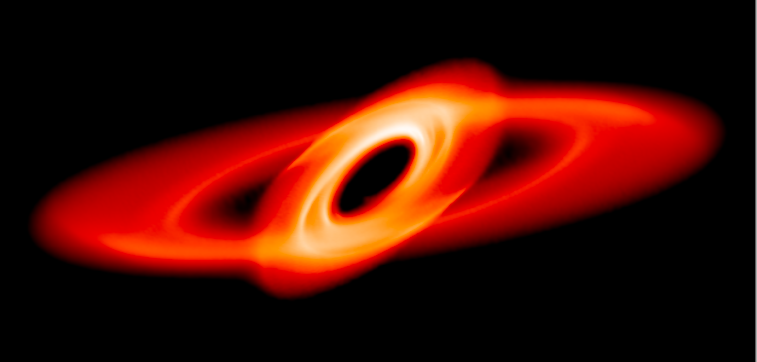 When:
20th and 21st of December 2021
Where:
Aula Caldirola, Physics Department, University of Milano
Join us Online: https://fisica-unimi.zoom.us/my/giuseppe.lodato

As a tradition, this year we have organised the Milan Xmas meeting, and we are happy to announce that it will be in person.
This is a precious occasion to gather people who have studied here in Milan, together with close collaborators, in order to discuss ongoing works and update our scientific community about our new results. Since former and current Milan students are more and more over time, the topics that will be covered are various, and the speakers will be divided into thematic sessions. They range from star and planet formation to black holes dynamics and high energy phenomena.
The workshop will take place on the 20th and 21st of December 2021, at the Physics Department of the University of Milano, in Via Celoria 16.
For people not able to come, we are organising a remote connection.
Schedule 
Monday 20th Morning
| | | |
| --- | --- | --- |
| 9 – 9.20 | Giuseppe Lodato | Introduction |
Session 1 : Self Gravity from planets to black holes
| | | |
| --- | --- | --- |
| 9.20 – 9.40 | Benedetta Veronesi | Disc self-gravity as a scale for the disc mass |
| 9.40 – 10 | Cristiano Longarini | Investigating gravitational instability through kinematics and dynamics |
| 10 – 10.20 | Alessia Franchini | The role of gas in massive black hole binary mergers |
| 10.20 – 11 | Coffee Break |   |
Session 2 : High energy phenomena
| | | |
| --- | --- | --- |
| 11 – 11.20 | Martina Toscani | Gravitational wave signal from tidal disruption events: what can we learn |
| 11.20 – 11.40 | Davide Gerosa | Looking at one event in light of the entire population: the case of LIGO's black holes |
| 11.40 – 12 | Guglielmo Mastroserio | Measuring the Hubble constant with X-ray reverberation |
Monday 20th Afternoon
Session 3 : Populations
| | | |
| --- | --- | --- |
| 15 – 15.20 | Alice Somigliana | A population synthesis model for young stars and their discs |
| 15.20 – 15.40 | Marco Tazzari | A new empirical method to measure optical depth in protoplanetary discs |
| 15.40 – 16 | Claudia Toci | On the secular evolution of the ratio between gas and dust radii in protoplanetary discs |
| 16 – 16.30 | Coffee Break |   |
Session 4 : Disc evolution
| | | |
| --- | --- | --- |
| 16.30 – 16.50 | Giovanni Rosotti | Observational constraints on turbulence and winds in proto-planetary discs |
| 16.50 – 17.10 | Carlo Manara | TBD |
| 17.10 – 17.30 | Chiara Scardoni | Massive planets – inward vs outward migration |
| 17.30 – 17.50 | Davide Fedele | TBD |
Tuesday 21st Morning
| | | |
| --- | --- | --- |
| 9 – 9.20 | Leonardo Testi | Introduction |
Session 5 : Planet-disc interaction
| | | |
| --- | --- | --- |
| 9.20 – 9.40 | Pietro Curone | Giant planet formation around very low mass stars: the case of CIDA 1 |
| 9.40 – 10 | Alessia A. Rota | Gas structures inside transition disks |
| 10 – 10.20 | Giulia Ballabio | TBD |
| 10.20 – 11 | Coffee Break |   |
Session 6 : Astrochemistry
| | | |
| --- | --- | --- |
| 11 – 11.20 | Stefano Facchini | TBD |
| 11.20 – 11.40 | Anna Miotello | TBD |
| 11.40 – 12 | Giulio Bettoni | Probing the inner planet-forming zones of disks with mid-infrared spectroscopy |
Tuesday 21st Afternoon
Session 7 : Multiplicity and accretion
| | | |
| --- | --- | --- |
| 15 – 15.20 | Simone Ceppi | Differential accretion in multiple systems and its impact on mass ratio populations |
| 15.20 – 15.40 | Nicolàs Cuello | Disc dynamics in binary and triple stellar systems |
| 15.40 – 16 | Francesco Zagaria | The mystery of high-accretors in Upper-Sco |
| 16 – 16.30 | Coffee Break |   |
Session 8 : Binary disc interaction
| | | |
| --- | --- | --- |
| 16.30 – 16.50 | Enrico Ragusa | Circumbinary and circumstellar discs around the eccentric binary IRAS 04158+2805 – a testbed for binary-disc interaction |
| 16.50 – 17.10 | Luca Reali | Stellar-mass black-hole mergers in AGN disks: a path to gravitational-wave emission |
| 17.10 – 17.30 | Hossam Aly | Theory and implications of dust traffic jams in inclined binary systems |
| 17.30 – 18.00 | Giuseppe Lodato | Conclusion |